IVA is a leading PCD Pharma Franchise Company in India. We are dedicated to providing high-quality pharmaceutical products to our customers. We take pride in our commitment to excellence in every aspect of our business. We strive to improve the health and well-being of people all over the world.
Iva Healthcare has established itself as a leading manufacturer, wholesaler, and trader of pharma drugs. Our wide range of products includes: 
Pharmaceutical Tablets

Pharma Tablets

Azithromycin Tablets

Cardiac Diabetic Tablets

Pharmaceutical Capsules

Pharma Injections and many more. 
These products are in constant demand in the market due to their unmatched quality and attractive appearance. 
To ensure efficient operations, we have adopted an effective strategy by collaborating with the eminent Indian company Theon Pharmaceutical Pvt.
Our partnership has enabled us to leverage our strengths. 
Iva Healthcare Pvt. Ltd. is certified with the WHO-GMP for good manufacturing practice certificate. This makes us a trusted and reliable organisation in the industry. Our commitment to quality is reflected in our manufacturing facility. We ensure that every product that leaves our premises meets the highest industry standards.
Get Pharma franchise opportunity
Contact for pharma franchise services.
Efficient Storage and Delivery of High-Quality Products: Iva Healthcare's Warehouse Facility
At Iva Healthcare, we take pride in our warehouse facility, which spans a large area. This ensures that our high-quality products are delivered to every corner of the country. 
Our warehouse is designed and segmented into various sections to ensure systematic storage. We have implemented advanced technology and processes to ensure proper management of inventory.
To ensure the quality and efficacy of our products, we maintain optimal temperature and humidity levels in our storage areas. Our warehouse is equipped with the latest temperature control systems. This helps to prevent any degradation of our products and ensures their long shelf life.
At Iva Healthcare, we maintain the highest standards of quality and safety for our pharmaceutical products. Our warehouse facility is a testament to our commitment to excellence. 
Our Products - A Wide Range of High-Quality Pharmaceuticals
As a PCD Franchise Company, we offer a wide range of products that meet the highest standards of quality and safety. Our products are manufactured using the latest technology and under the guidance of experienced professionals. At IVA, we provide a wide range of pharmaceutical products spanning various categories. Some of our product categories are: 
Anti-infective 

Anti-inflammatory

Anti-allergic

Cardiovascular

Dermatology

Gastroenterology

Gynaecology

Neurology, and many more.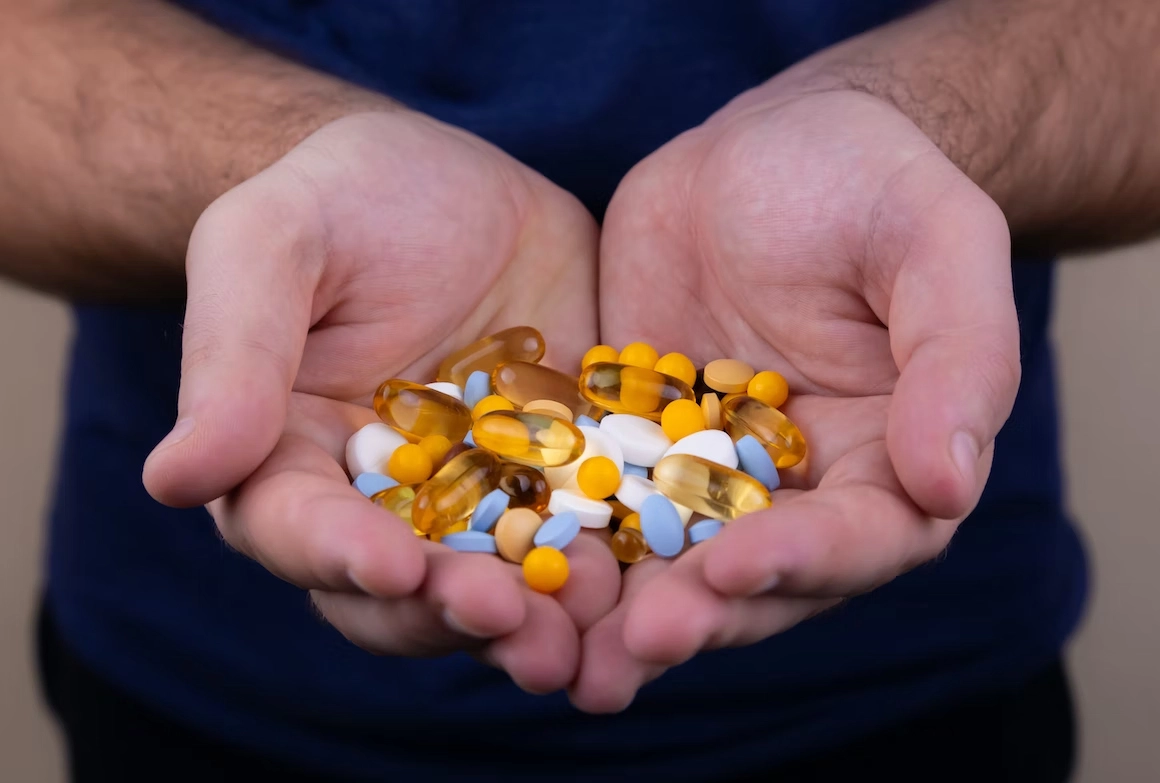 Our Commitment to Quality - Ensuring the Safety and Efficacy of Our Products
Quality is at the core of everything we do at IVA. We take great pride in ensuring that all of our products are manufactured under rigorous quality control standards. Our unwavering commitment to providing the best possible service to our customers is paramount to us. Our team of experts is readily available to address any queries or concerns you may have about our products.
At IVA, we take pride in our expertise in various therapeutic areas. Our Iva Specialties include a range of high-quality pharmaceutical products. These are designed to cater to the unique needs of patients.
We cover a diverse range of therapeutic areas, such as psychiatry, diabetology, ophthalmology, ENT, and more. Our products under these specialities are formulated using advanced technology. We use high-quality ingredients to ensure efficacy and safety.
In psychiatry, we offer products for the treatment of depression, anxiety, bipolar disorder, and schizophrenia. Our diabetology range covers oral hypoglycemic agents, insulin, and other related products. Under ophthalmology, we offer eye drops, ointments, and gels for various eye conditions.
In ENT, our products cater to a range of ear, nose, and throat conditions, such as allergic rhinitis, sinusitis, and tonsillitis. Our range of Iva Specialties also includes products for the treatment of osteoporosis, infertility, and other specialised conditions.
At IVA, we provide top-quality pharmaceutical products across various therapeutic areas. This makes us a reliable partner for healthcare professionals and patients alike.
Partner with IVA - Your Trusted PCD Pharma Franchise Partner
At IVA, we believe that our success is built on our strong relationships with our partners. We work closely with our partners to ensure that they have access to the best products, services, and support. Our goal is to help our partners grow their businesses by providing them with the tools and resources they need to succeed. 
We believe in fostering a long-term partnership with our franchise partners to ensure mutual growth and success. 
By partnering with IVA, you will have access to a diverse range of high-quality pharmaceutical products. These products are spanning across various therapeutic areas, including our Iva Specialties range. 
We understand that the success of our franchise partners is critical to our success as a company. Therefore, we are committed to providing exceptional quality care to our partners. We ensure your success in the competitive pharmaceutical industry. 
Contact IVA - Your Partner for High-Quality Pharmaceuticals
If you are looking for a reliable and trustworthy PCD Pharma Franchise Company in India, look no further than IVA. Our top priority is ensuring that our customers receive the best possible products and services.
We are dedicated to assisting you in achieving your objectives and are excited to collaborate with you. Contact us today to discover more about how our products and services can benefit you.